2022 JUNIOR STATE CUP
13 yrs – 17 yrs State Cup Tournament in Coffs Harbour  Wed 1st & Thu 2nd June.
9 – 12 yrs State Cup Tournament in Coffs Harbour: Sat 4th June & Sun 5th June.
Only 1st Division in 2022.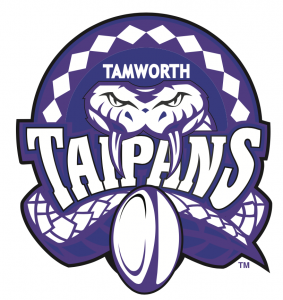 Thank you to all players that nominated. Unfortunately, due to a compressed season this year, we were unable to hold trials, and therefore teams have been chosen on merit. Due to limited numbers in some age groups, those teams will not be representing at State Cup this year.
There is another opportunity in October to compete in the 2022 Australian Championships for The Northern Rangers. Online nominations will be called AND Trials.
2022 STATE CUP
TAIPANS TEAMS
9 BOYS
10 BOYS
11 BOYS
12 BOYS
13 BOYS
15 BOYS
9 GIRLS
11 GIRLS
12 GIRLS
14 GIRLS
16 GIRLS
2022 Taipans FINAL 16's GIRLS-docx
Compulsory training will be Sunday mornings and commence on Sunday 13th March. If you cannot commit to Sunday training then please advise Tamworth Junior Oztag ASAP of your withdrawal from the Squad. All players, including shadow players, are required to attend trainings. Please refer to code of conduct regarding training commitment.
Date for payment are:
Cost is $220 and due by February 20th. To be paid via 
How To register and order players pack and extra merchandise:
Click https://www.oztagequipmentsupplies.com/
Click on TAMWORTH TAIPANS Tab.
Select items, all players must select players pack, additional merchandise is not compulsory.
All selected players have agreed to the terms and conditions of the Player Code of Conduct by nominating on the google form.
Players Code of Conduct is attached to review.
2022 Taipans FINAL 15's BOYS2022-Player-Code-of-conduct (1)
Archive –
2021 Teams are:
2020 Teams