2021 JUNIOR STATE CUP
Tamworth Taipans will call for nominations and hold trials in October 2020, date TBC. Due to COVID-19, scheduled trials were not held at their regular time. Further information will be released when restrictions are lifted.
12 yrs – 17 yrs State Cup Tournament in Coffs Harbour  12, 13, 14  February.
9 yrs – 11 yrs State Cup at The Crest Sporting Complex, Bass Hill  TBC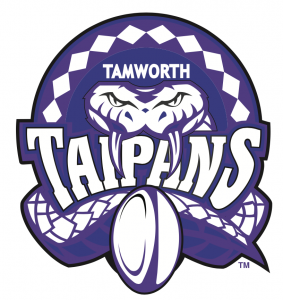 See below for the 2020 Teams. 
Compulsory training will commence on Sunday 13th October. If you cannot commit to Sunday training in Term 4, then please advise Tamworth Junior Oztag ASAP of your withdrawal from the Squad. Final teams will be selected on Sunday 10th November. All players listed in the following squads MUST be prepared to pay 3 x $60 instalments to confirm their position.
Dates for payment are: Deposit 1: July 1; Deposit 2: November 10; Deposit 3: December 1
Click HERE to pay instalments of $60 to confirm your position in the team.
PLEASE NOTE: This system with original Usernames/Passwords were archived over Christmas 2018, meaning that players may have to "Create New Account" if not already paid via this method for any tournament since the new year.
How: Enter username and password OR 'Create New Account'. After registering,  go to checkout to pay for registration.
All players that are not selected in the final team will be reimbursed.
The following TAMWORTH TAIPANS TEAMS have been selected.
Congratulations to all players that trialled for a position in the 2020 Taipans. For those that were not successful this year, please continue to play, have fun and develop your skills.
All selected players are required to sign and accept the Players Code of Conduct. Please print, sign and give to your manager.2020 Player Code of conduct